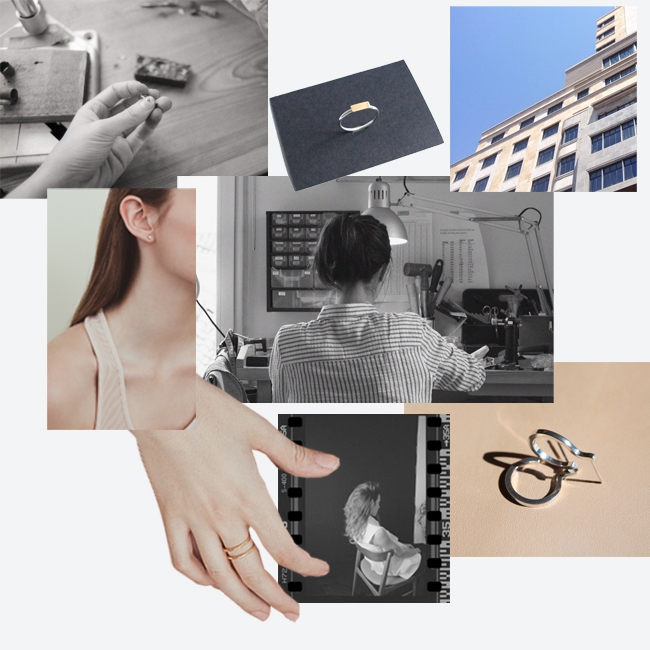 ABOUT THIS PROJECT...
Ikonniko is an independent jewellery brand based in Madrid and created by Blanca Fernández.
Originally founded in London, where Blanca began studying jewellery after having explored many different arts & crafts.
Ikonniko brings together inspiration from architecture, design, photography, fashion and other creative disciplines, turning them into unique collections of modern pieces made of precious metals, that add an understated simplicity to your style.
A jewellery brand for those who pay attention to every detail in life and value those things that simply last.
ABOUT THE MATERIALS AND THE CRAFTING PROCESS...
Ikonniko is committed to environmental responsibility and ethical sourcing. Ecosilver and other environmentally-aware materials are used whenever possible (check Materials & Care for more information).
All pieces are designed and made by hand in my studio in Madrid, certain pieces require specific fabrication techniques that are accomplished by local craftspeople.
Each time you buy from Ikonniko you will receive a uniquely crafted jewellery piece whilst supporting a more sustainable and conscious way of living.
ikonniko.design@gmail.com>